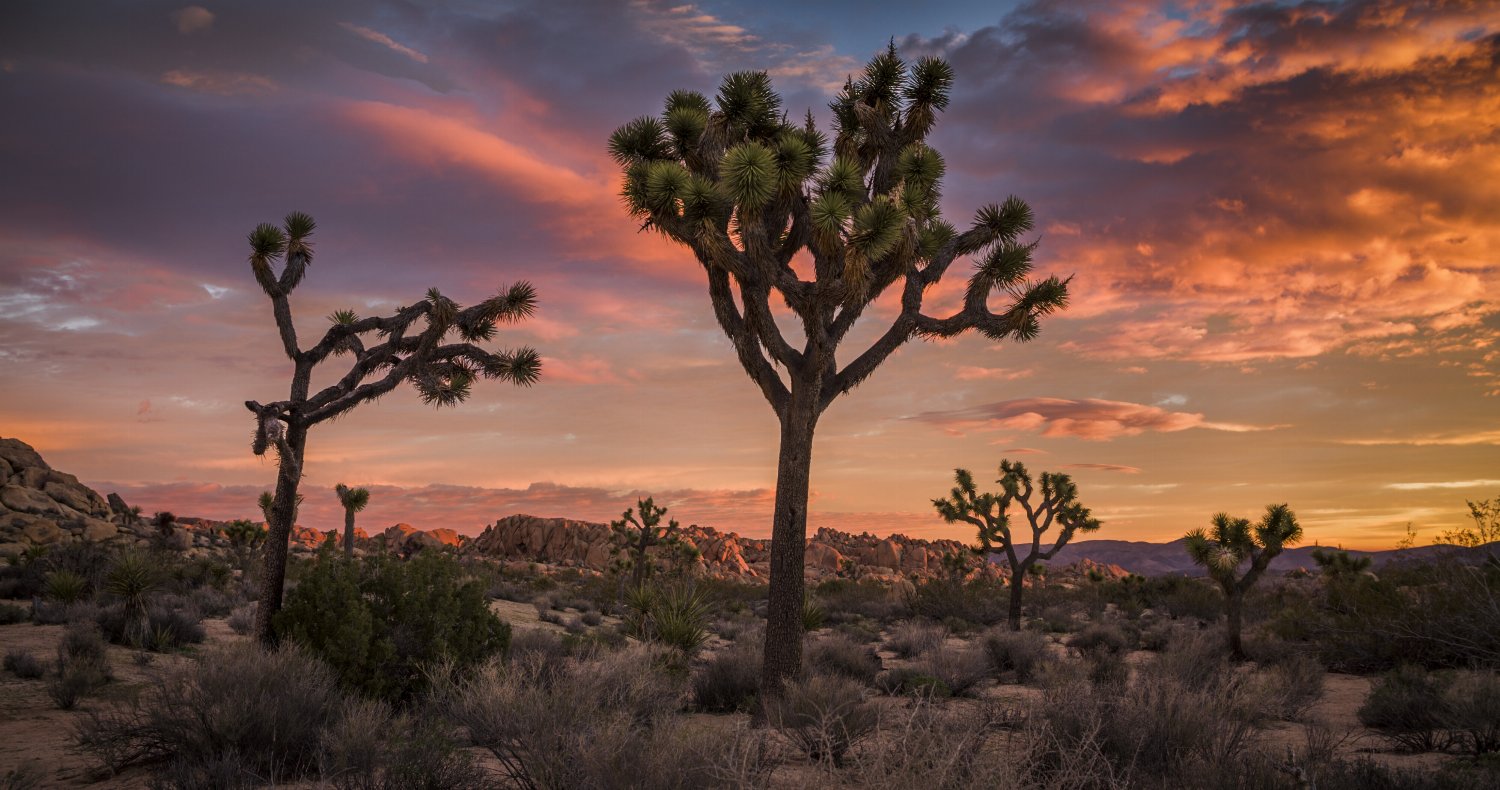 Desert Magic at Joshua Tree
Mystical Vistas from Keys View to Arch Rock
Joshua Tree National park is, in a word, surreal. Oddly-shaped shrubs, mythical rock formations, and magical desert landscapes have enchanted visitors ever since the region was designated a national park in 1994. In fact, the park has even enchanted people around the globe who have never set foot in it; Joshua Tree was the setting for alien planets in the Hollywood TV production of Star Trek.
The Two Worlds of Joshua Tree National Park
Covering an area of 1250 square miles (3240 square kilometers) in southeastern California, Joshua Tree is a short, three-hour drive from Los Angeles, and combines two ecosystems: the hot and arid Colorado desert in the east, and the higher, more humid Mojave desert in the west. The result is a beautiful, otherworldly landscape with odd flora that thrives in Joshua Tree's unique conditions.
The area was originally used as a gigantic cattle driving range in the early 1800s. When gold was discovered there soon after, settlers arrived, digging wells and building cabins. Many gold rush artifacts, and the remnants of the ancient Pinto people that once dwelt there, are still on display in the Joshua Tree National Park museum. In total, the park protects more than 500 archeological sites, 19 cultural landscapes, 88 historic structures, and 125,000 unique items.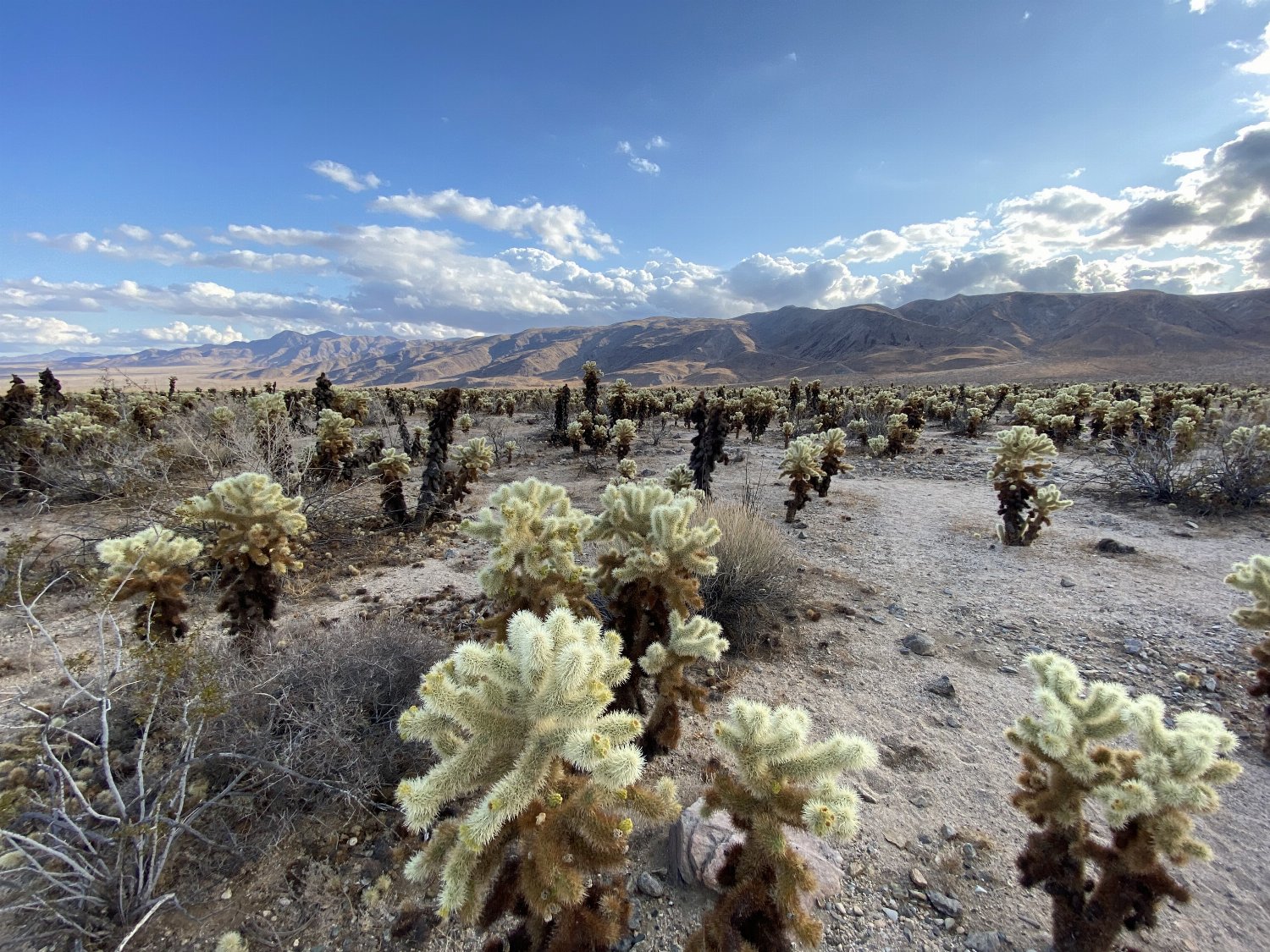 Joshua Trees and Mythical Landscapes
Most visitors come for the unique landscape: otherworldly granite monoliths, impossible rock formations, and a mystical scattering of fairy-tale plants make Joshua Tree one of the world's most atmospheric desert landscapes rich in flora and fauna. Yucca palms and cholla cacti make the desert hospitable for prairie rabbits and rattlesnakes in the arid east, while the cooler west is home to desert bighorn sheep and coyotes. For a more archetypal desert experience, heat-record-setting Death Valley, four hours to the north, is the perfect destination. Our roundtrip route through California's national parks hits both destinations, and is the best way to explore the full range of the golden state's natural beauty.
Joshua Tree's namesake yucca palm trees are a spectacular sight, with branches zig-zagging at odd angles, and dagger-like leaves sticking out in bushels. Islands of life in the scorching desert, each tree hosts a complex ecosystem, including birds, insects, and nocturnal lizards that often spend their entire lives in a single tree. Usually, these trees grow to be about 150 years old but can live to be over 1000 in perfect conditions – although this is incredibly rare.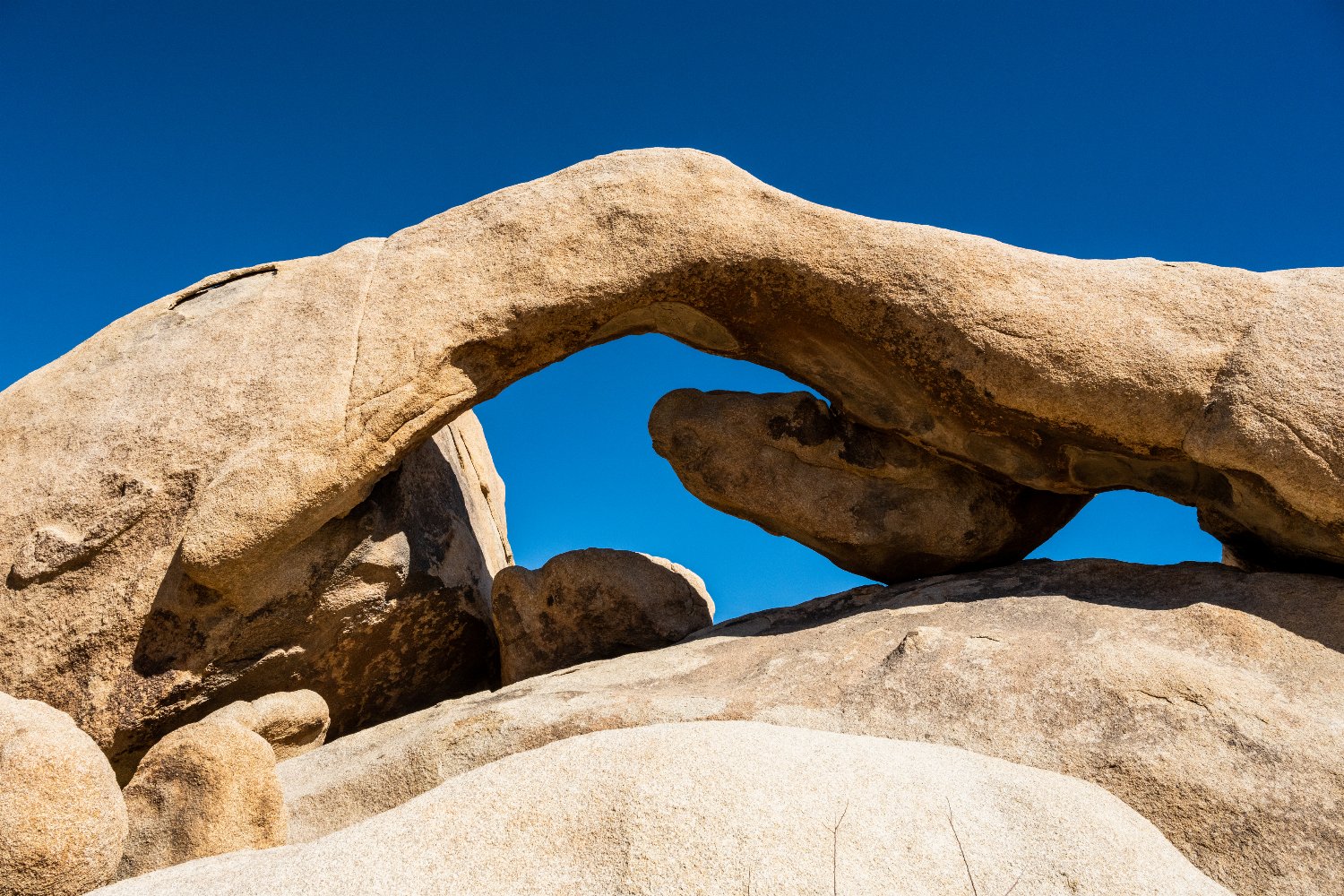 From Keys View to Arch Rock: Joshua Tree's Most Spectacular Sights
Though Joshua Tree is beautiful all over, there are a few must-see spots:
Keys View:

Keys View offers fantastic vistas reaching all the way to Mexico, and is the perfect first stop for travelers. The viewpoint overlooks the San Andreas fault line and Coachella Valley and can be reached easily by car with no hiking involved.

Lost Horse Mine:

Lost Horse Mine takes visitors back to the Wild West and the Gold Rush era. Following the exact route that miners took to transport 10,000 ounces of gold and 16,000 ounces of silver to Keys View Road, between 1894 and 1931, the moderately difficult 4-mile (6,5-kilometer) roundtrip hike leads right to the well, which is cordoned off due to sinkholes today.

Hidden Valley: For a beautiful trail lined with wildflowers and sand-colored boulders, trek Hidden Valley, Joshua Tree's most beautiful hidden enclave. The easy, 1-mile (1,6-kilometer) hike is perfect for all ages and short enough to complete in comfort even on hotter days.
Arch Rock: Starting at White Tank campground is the trail to Arch Rock, Joshua Tree's easiest, but also one of its most rewarding hikes: the short, 0,6-mile (1-kilometer) route leads to a magnificent 30-foot wide, weather-beaten arch.
Explore Joshua Tree's Sprawling Backcountry
The park's backcountry roads are perfect to explore by bike. Biking in Joshua Tree is restricted to roads open to all vehicles. This means you can dodge the traffic, and explore less traveled backcountry along routes like Black Eagle Mine Road or Covington Flats. The extensive network of backcountry trails and ancient mining roads are also perfect to explore with offroad or 4WD vehicles.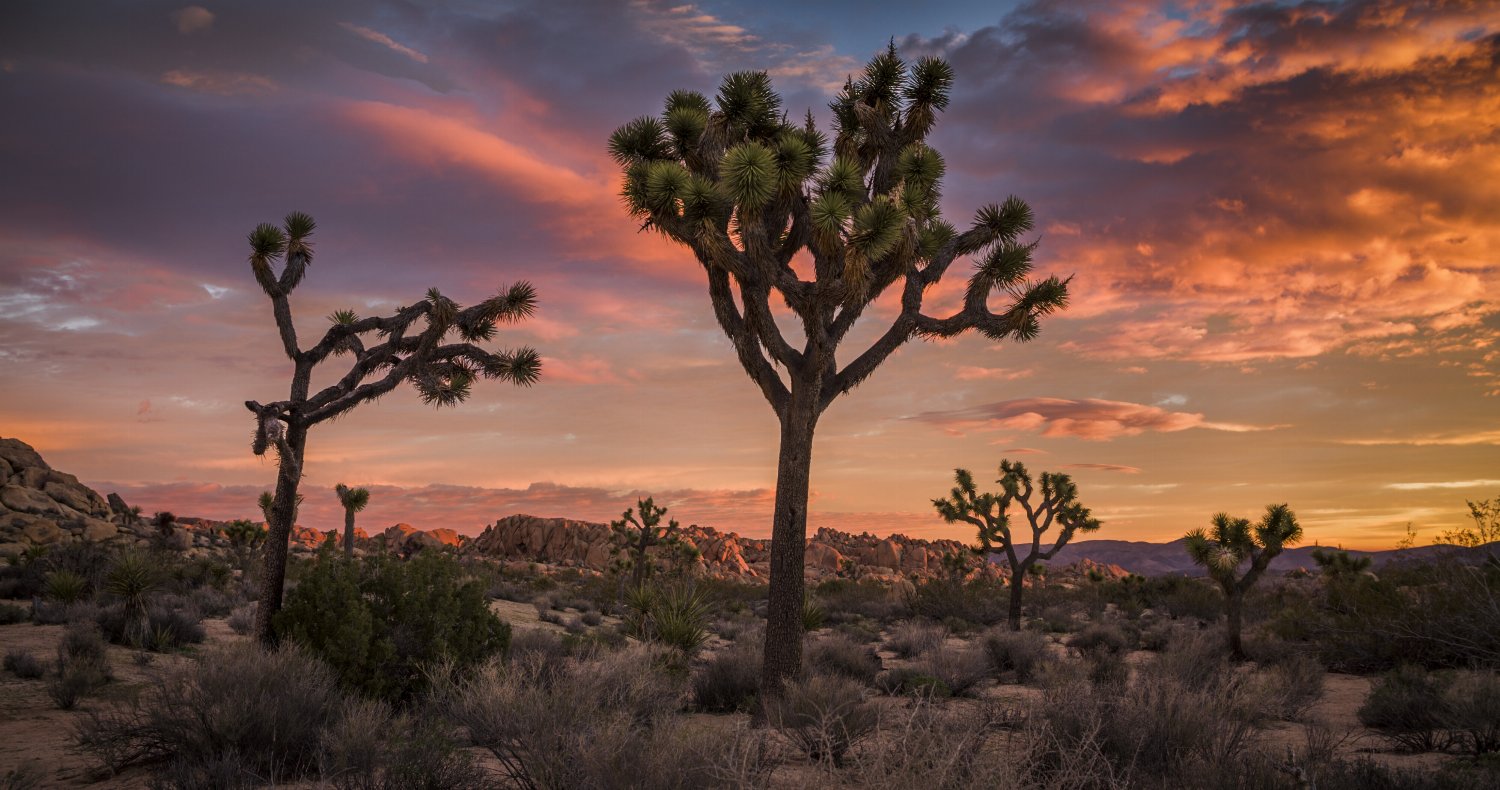 Out-of-this-world Adventures at Joshua Tree National Park
Joshua Tree's otherworldly rock formations and strange flora have mesmerized visitors since the area became a national monument in 1936. Download the ROADS App to start planning your own trip to California's fascinating fairytale desert today.