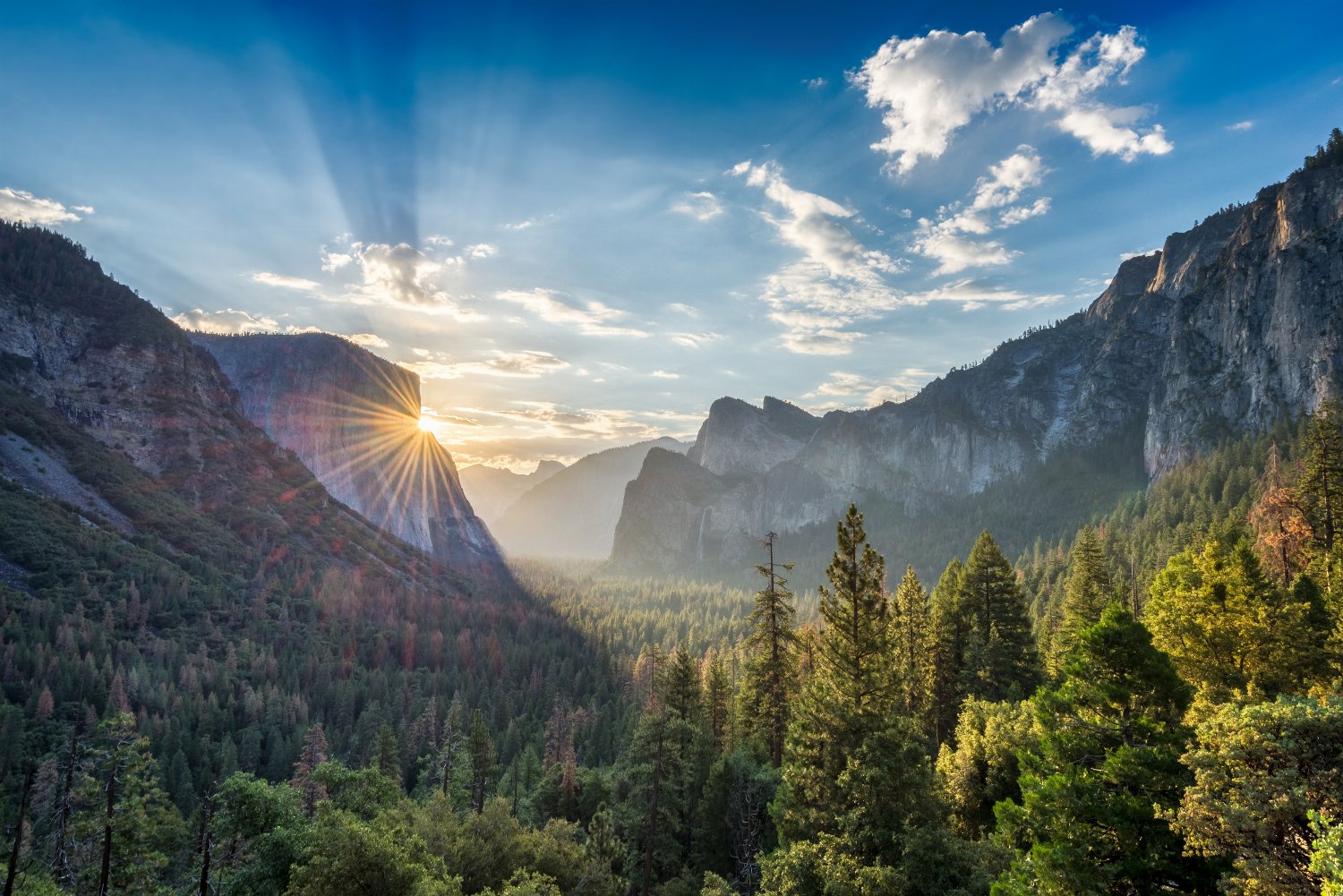 Yosemite's Wild Beauty
Wonders of Yosemite Valley: Beyond Half Dome and El Capitan
Known for massive granite cliffs, plunging waterfalls, and crystal-clear lakes and rivers, Yosemite National Park is one of the oldest protected wilderness regions on earth. Long ago, its rugged beauty inspired naturalists to lobby for its conservation, ultimately leading to the creation of national parks all over the United States.
Yosemite National Park's Granite Temple
Located 190 miles (306 kilometers) southeast of San Francisco, Yosemite National Park is the gateway to experiencing the monumentality of the Sierra Nevada mountain range. At over 1100 square miles (3000 sq. kilometers), it's California's third-largest national park and the third oldest in the US. Its forested valleys, lush meadows, dramatic cliffs, and mountain ranges span four counties and five distinct ecosystems that reach up to 13,500 feet (4100 meters) in elevation. In 1984, Yosemite became a UNESCO World Heritage site. Approximately five million visitors come here to be awed by Yosemite's scale each year.
Formed around 100 million years ago, under extreme pressure deep underneath the earth's surface 1, the granite massifs making up Yosemite's mountain ranges have been gradually lifted by tectonic and volcanic activity over millions of years. Glacial erosion carved deep chasms into the rock and polished the bordering mountains into smooth, dome-shaped cliffs that are juggernauts of rock climbing today.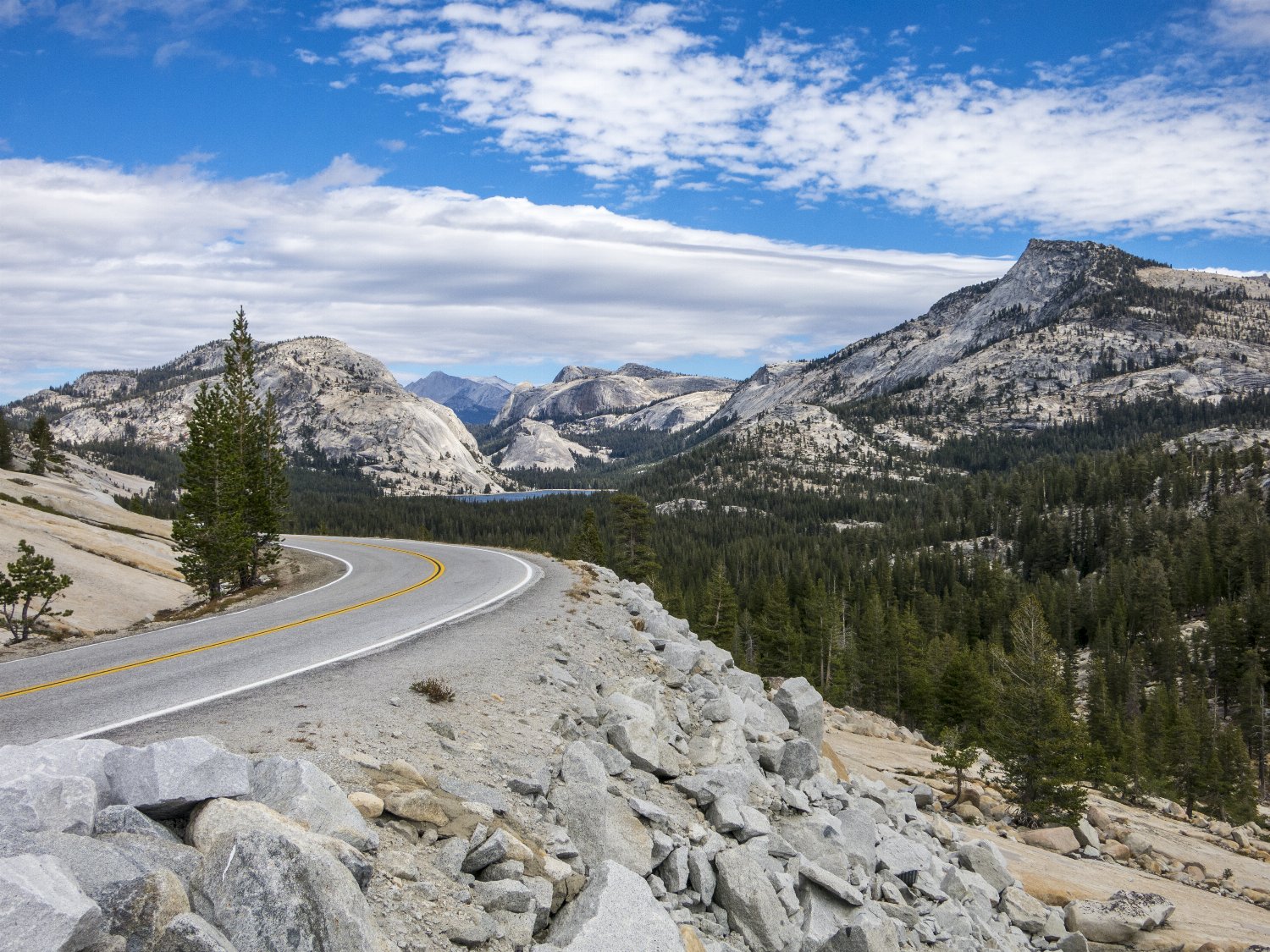 Yosemite Valley: The Heart of Sierra Nevada
Yosemite Valley, located in the center of the national park, is its most famous hallow. In fact, most visitors never venture beyond the 8-mile (13-kilometer) valley stretch. Half Dome and El Capitan, Yosemite's most famous vertical cliffs, are both visible from here. Plunging almost 2500 feet (750 meters), the Yosemite Falls border the valley to the north, providing a monumental backdrop. Due to its accessible roads and popularity with tourists, a community has formed here, complete with auto repair shop, dentist, courthouse, jail, and a church.
Yosemite's Glacier Point
Venturing deeper into the park reveals another magic altogether. Untouched wilderness with 1400 species of plants, and 400 species of fauna, including black bears and mule deer. Glacier Point is one of the gateways to the park's more remote mountainscapes, located a one-hour drive up the mountain that borders Yosemite valley to the south. From the Sierra Nevada's high country you can see for miles over snow-capped peaks and spectacular vistas of the valley below.
For travelers that enjoy mountain roads, Tioga Road (Highway 120) spans the park from the west to the east gate and offers a spectacular drive through more remote mountain ranges. There are also plenty of off-the-beaten-track hiking opportunities along the way. Due to snow, Tioga and the road to Glacier Point are closed during winter, and usually open from May to November, depending on weather conditions.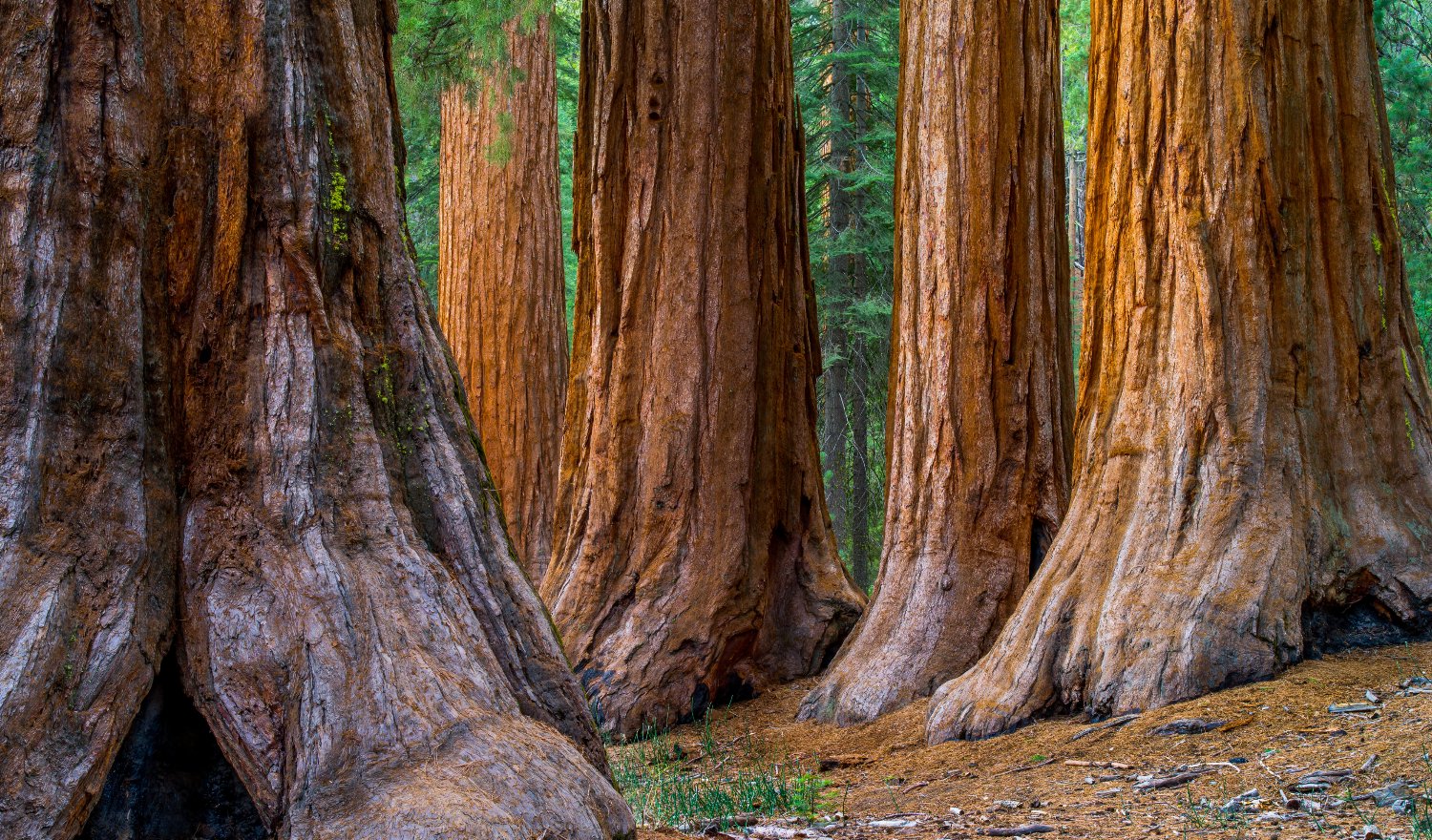 Must-sees: Tuolumne Meadows and Mariposa Grove
Tuolumne Meadows, the largest sub-alpine meadow in the Sierra Nevada, is a true paradise for hikers. Bordered by granite mountains on all sides, the approximately 2-mile (3-kilometer) enclave features dozens of spectacular hiking trails that lead up to the surrounding peaks, and explore the cascading waterfalls of the Tuolumne River. To reach the meadows, exit via the valley entrance to the west, and navigate around the northern mountain range for roughly 50 miles (80 kilometers).
Historically, Mariposa Grove is where the idea of Yosemite National Park first took shape. It was the grove that prompted Abraham Lincoln to sign an order to protect it and Yosemite Valley for "public use, resort, and recreation" in 1864 – long before the creation of Yellowstone, the United States' first national park. Mariposa is the park's largest grove of Giant Sequoias, the world's tallest species of tree. From the parking lot, located 19 miles (30km) south of Yosemite Valley, an easy, 4-mile (6-kilometer) return hike leads to the grove and its 50 gargantuan redwoods.
While Mariposa Grove is spectacular, more than half of the world's Giant Sequoia population is located in Redwood National Park in northern California, the final stop on our roundtrip through California's national parks .
Action for Outdoorsy Types: from the Half Dome Hike to Camping at Tuolumne Meadows
With 750 miles (1200 kilometers) of trails, Yosemite is a bona fide paradise for hikers. From easy treks through the valley basins to the arduous and notoriously difficult Half Dome hike, Yosemite's vast trail network caters to all levels of experience. Camping is also popular; the park features 13 camp grounds. Tuolumne Meadows is one of the most beautiful, and offers easy-trail access to both mountain and flatland trails. In winter, Yosemite is a haven for cross country skiing, and many of the park's most spectacular vistas are easily accessible by cross-country trails.