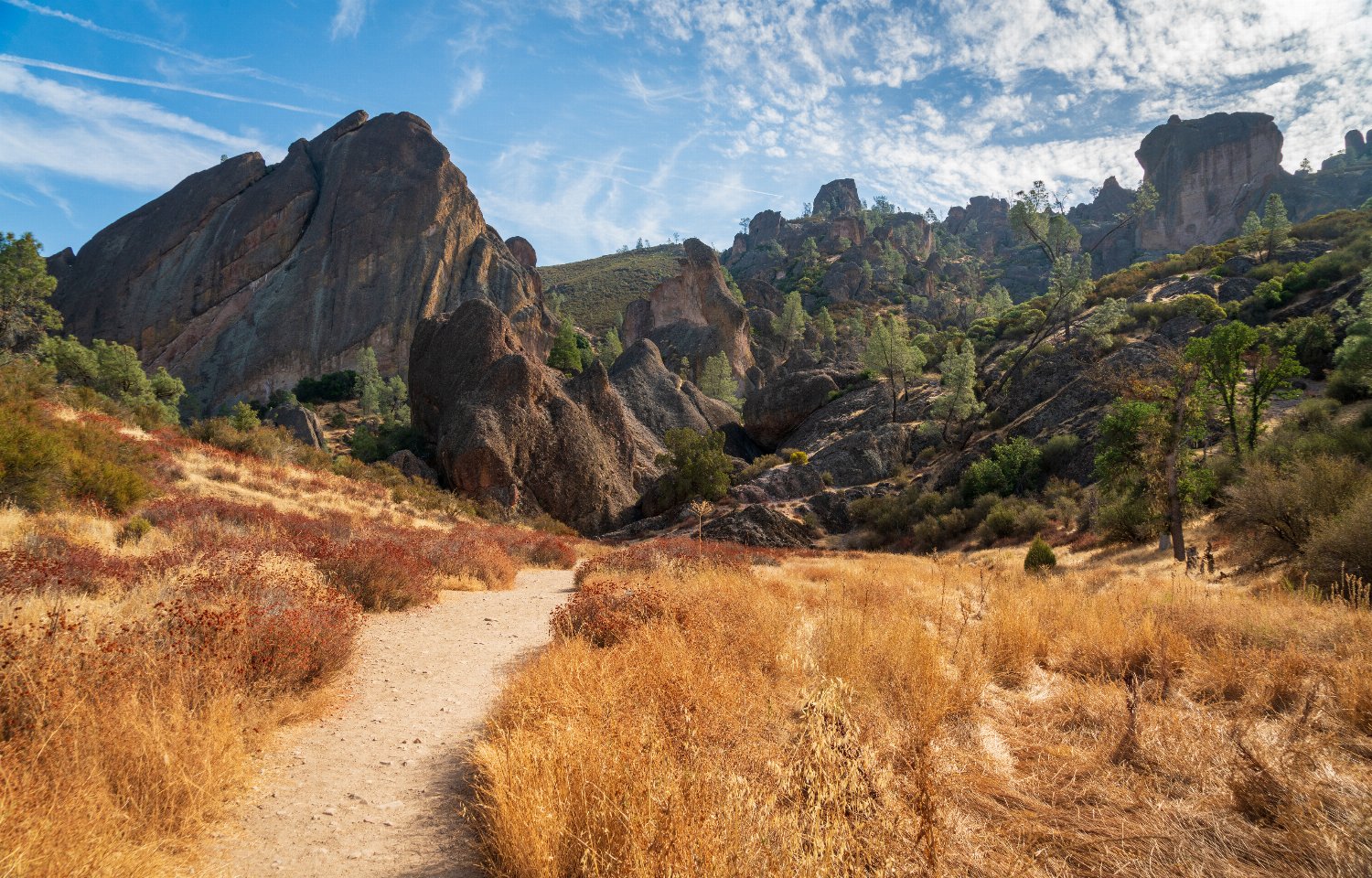 Where the Wild Things Are: Pinnacles National Park
Trek Through Volcanic Formations in Pinnacles Desert
Across the world, safe spaces for plant and animal life are becoming ever more scarce. Remaining areas of wilderness such as California's national parks provide vital refuge for endangered wildlife. These protected areas are of great conservation significance. They need our care, and can also help us reconnect with the natural world – visits should be conducted in a spirit of respect. The Pinnacles National Park in central California, a volcanic mountain landscape that offers sanctuary to some of the rarest animals in the world, is one such place.
Volcanic Formations, Forged in Fire
Located in central California (roughly a two-hour drive south of San Francisco), Pinnacles National Park is the seventh smallest of the 63 national parks across the United States. Welcoming a small stream of around 180,000 visitors a year, it's mostly those in-the-know that travel here. The region was first discovered as a destination in 1900, and shortly after in 1908, it was awarded protected status by Theodore Roosevelt – a president who took great pride in conservation.
The Pinnacles were formed when the Neenach Volcano erupted 23 million years ago. Tectonic movements along the San Andreas Fault then "slid" the striking rock formations nearly 200-miles (320-kilometers) to the northwest. Subsequent large-scale movements of the earth's crust created sheer canyons and cave systems to supplement the pitted volcanic peaks looming high over the desert landscape.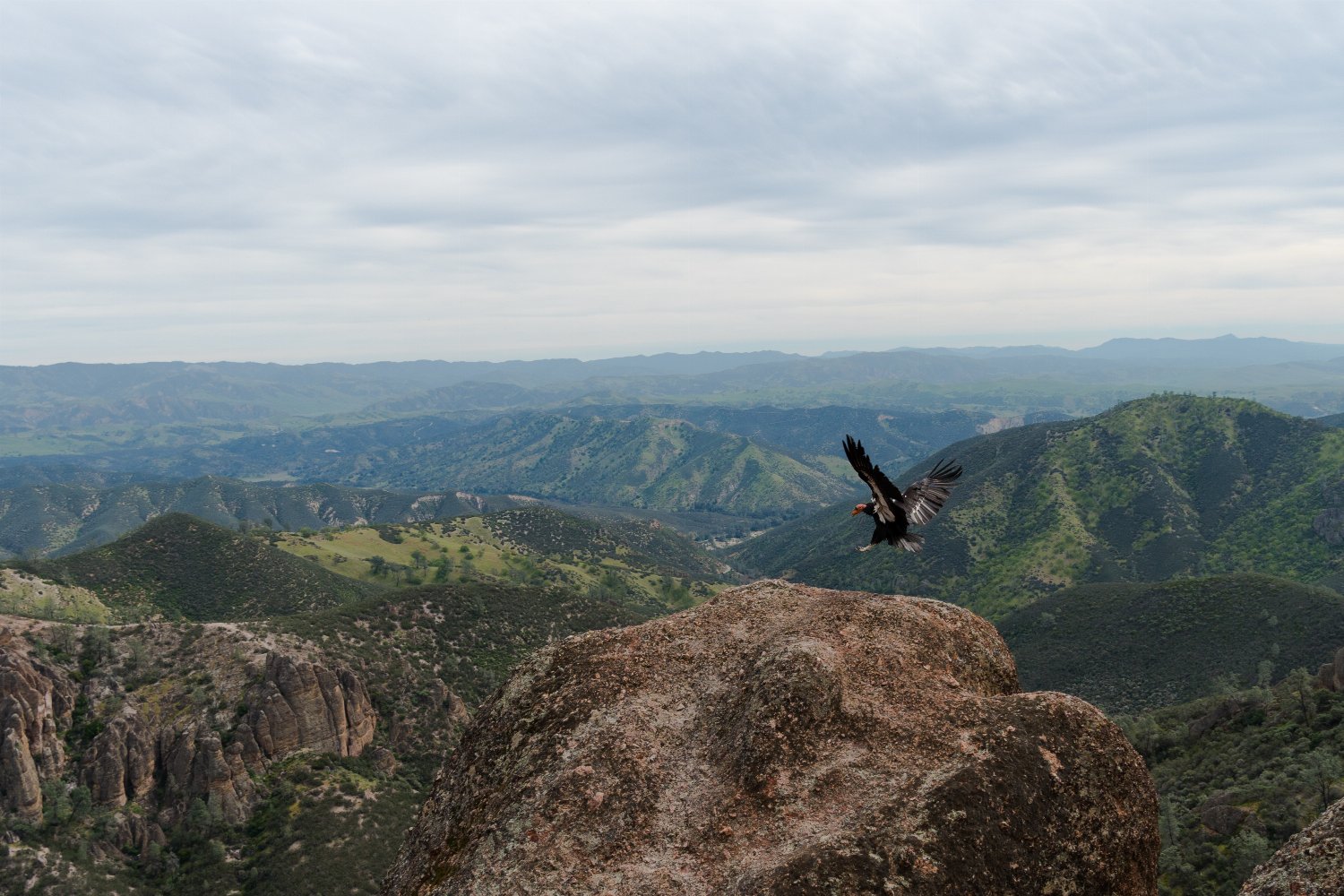 The Pinnacles Desert: An Animal Sanctuary
The Pinnacles provide a crucial haven for native wildlife, including some rare and endangered animals – so it's important to take care and respect the landscape during your visit. There are hundreds of bird, mammal, reptile, and amphibian species, and nearly 400 bee species across five major habitats: chaparral, woodland, riparian, grassland, and rock/scree. Wildflower blooms explode across the park in springtime. Bobcat, black-tailed deer, gray fox, jackrabbit, ground squirrel, and chipmunk are all commonly seen here, though coyote and mountain lion sightings are rarer.
The Pinnacles National Park is particularly important for birds of prey and bats. The most sought-after quarry for birdwatchers is the California Condor – the largest North American land bird, with a wingspan of up to 10-feet (three meters). These mighty fliers became extinct in the wild in 1987, and were only reestablished thanks to conservation efforts that started in 1991. While the reintroduction is a success story – the birds have spread to surrounding areas such as Kings Canyon National Park and Sequoia National Park – the condor is still one of the world's rarest bird species.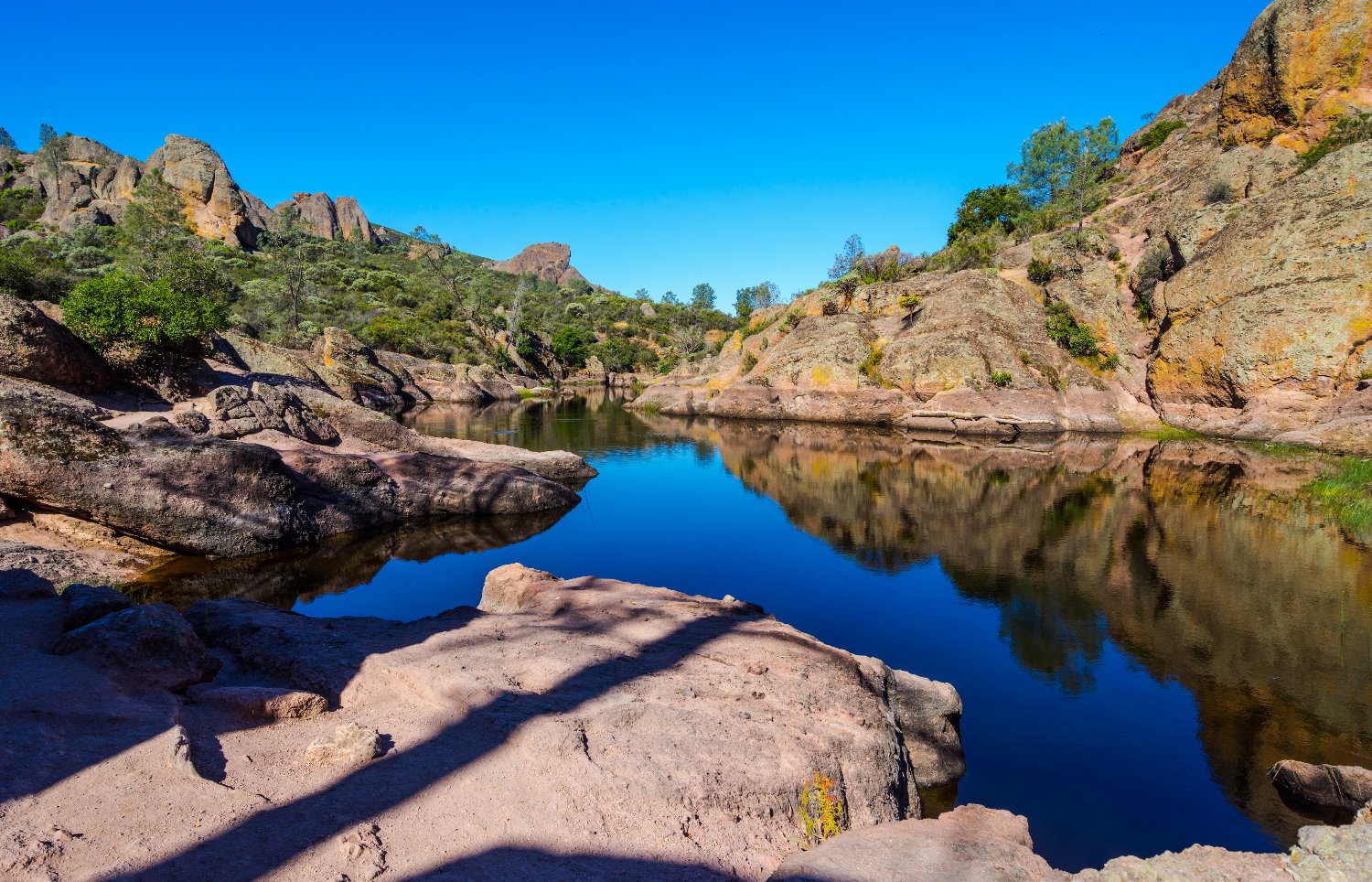 Top Tips For Your Visit: Bear Gulch Cave, Balconies Cave and More…
Aside from rare flora and fauna, there's plenty of trails, tours and spectacular spots to discover. Here's some of our insider tips:
High Peaks Loop: This 3-4-hour hike is challenging but rewarding; it's the most popular trail in the park for a reason. Enjoy exceptional views over the Pinnacles' volcanic formations.
Bear Gulch Cave Trail: This short 45-60-minute route over boardwalks and bridges ducks in and out of narrow caves and canyons with a creek rushing alongside.
Condor Gulch Overlook: This popular viewpoint offers panoramic views over the pitted cliffs, spires of rock and the California condors circling high above the peaks.
Balconies Cave: A short 2-mile (3-kilometer) hike through volcanic formations leads to a network of talus caves. Begin your adventure at the Chaparral Trailhead parking lot.
East vs. West: Visit Pinnacles National Park
It's best to take some time to plan before you visit. Pinnacles National Park is split into parts – east and west – and you can only hike between them along a trail roughly 5-miles (8-kilometers) long. Get to the western side from San Francisco, taking State Route 101 to the small town of Soledad, then follow Highway 146 east to the park entrance. For the east entrance, take Highway 25 through the town of Hollister before turning west onto Highway 146.