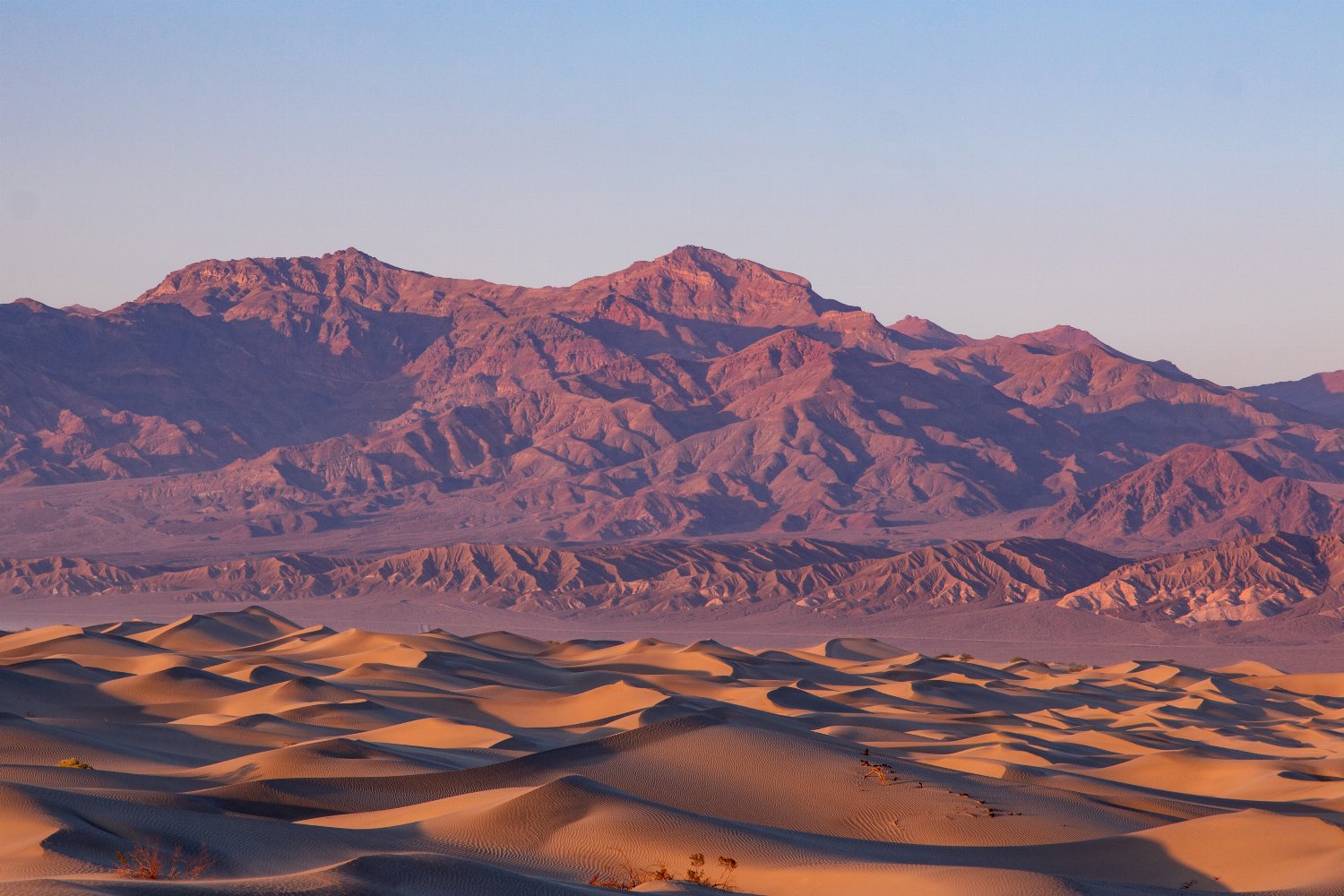 Death Valley: Cradle of Life
Experience a dramatic desert wilderness at Death Valley National Park
Names are powerful things. They can vividly evoke places and landscapes, bringing them to life in the mind's eye. None more so than Death Valley, a moniker that perfectly encapsulates the drama and remoteness of one of the most challenging environments on the planet. The most extreme of California's national parks, Death Valley is the hottest, driest and deepest place in North America – a wilderness of glowing sand dunes and snow-capped mountain peaks that, despite its sinister sobriquet, supports a rich tapestry of flora and fauna.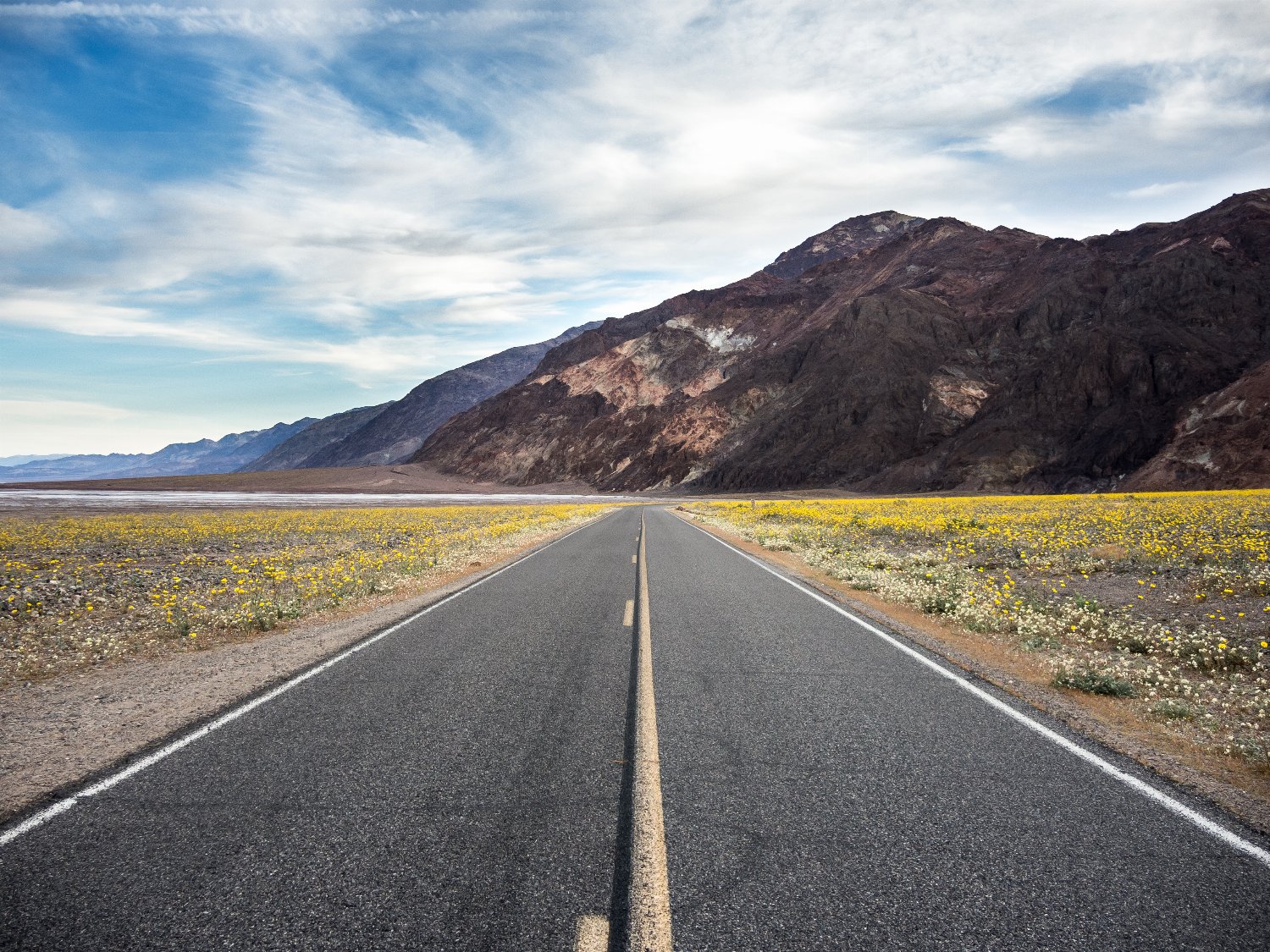 Death Valley: Earth's Frying Pan
Located in the arid regions of eastern California that border Nevada, Death Valley National Park forms part of the northern Mojave desert (located on the southern side lies Joshua Tree ). The national park was established in 1916, but its geological lineage stretches back much further. Roughly three million years ago, extensional forces began to pull apart the earth's crust, forming the peak and trough landscape of alternating mountains and valleys.
Nowadays, Death Valley is notorious for being one of the hottest places on earth, with the highest recorded temperature here standing at a sweat-inducing 134 °F (56°C). There's more to this national park, however, than rapidly-rising mercury. The protected area encompasses a vast 3.2 million acres (13,000 square kilometers), meaning there's plenty to see. To make things easier during your travels, here's a list of the most spectacular spots to see:
Badwater Basin: A ghostly moonscape of salt flats and lakes that is the lowest point in North America, and one of the lowest places in the world at 282 feet (86 meters) below sea level.
Artist's Drive: This nine-mile, one-way loop of scenic road meanders through a craggy hillscape alive with a palette of desert colors.
Keane Wonder Mine: Relic of the Death Valley mining boom in the early 1900s, this former goldmine still has its mile-long aerial tramway intact.
Zabriskie Point: A lookout over a golden-hued, rocky maze of badlands that form part of the Amargosa mountain range – a perfect spot to watch the sunrise.
Dante's View: At a height of 4,900 feet (1,500 meters) on the north side of Coffin Peak, this is the best viewpoint over Death Valley.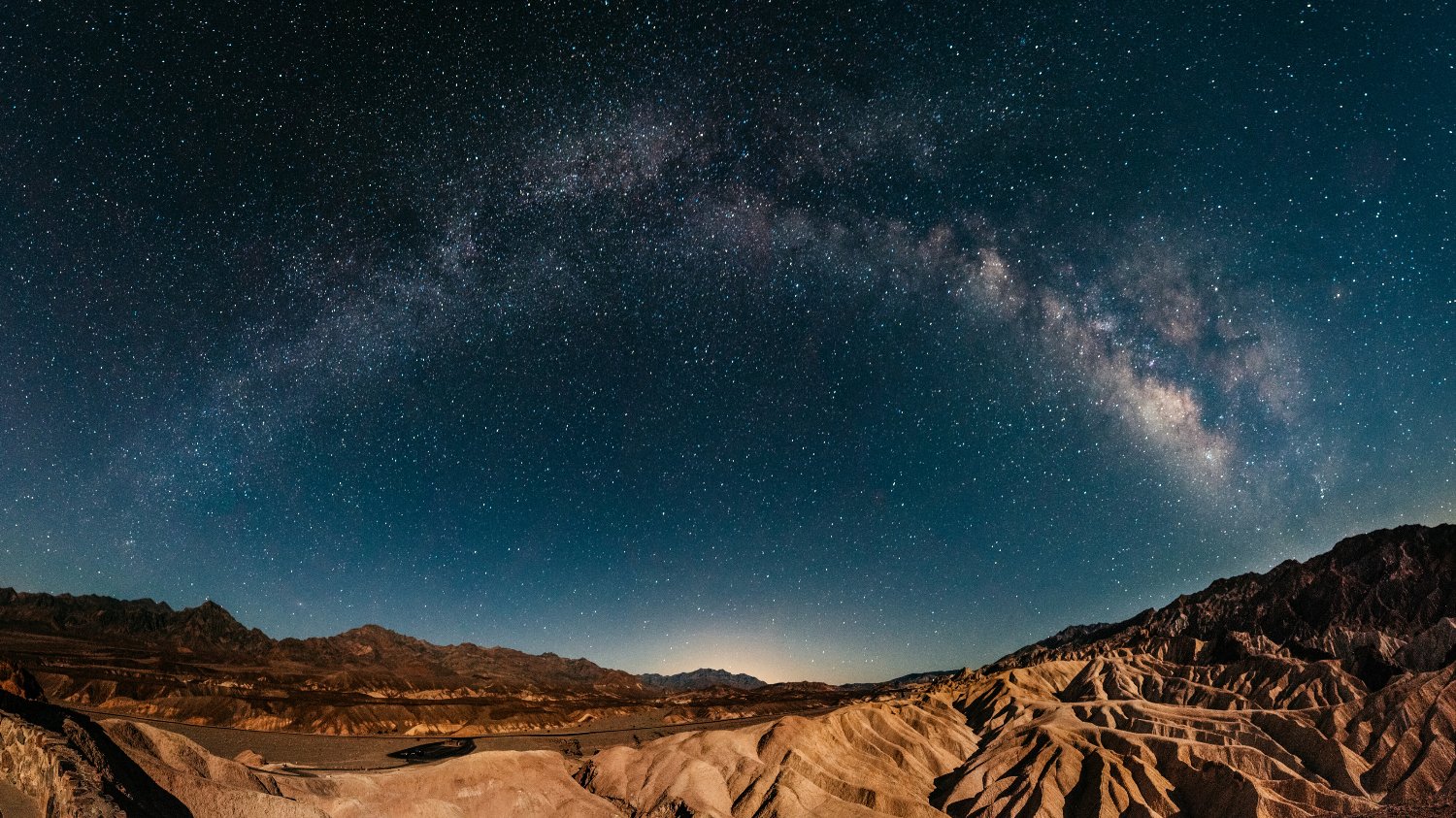 Death Valley Life, Lights and Drives
The national park supports a diverse array of animals and plants – making hiking an exceptionally rewarding experience. Ravens, roadrunners, ground squirrels, and an array of lizards are all common sights, and the howls of coyotes echo around the mountains come evening. If you visit in springtime, you might be lucky enough to witness a wildflower superbloom. Under perfect conditions (well-spaced rainfall, a mild preceding winter, and an absence of drying winds) these once-in-a-decade events see acres of wildflowers blooming as one – turning the desert sands into a sea of vibrant gold, pink, purple, or white.
The night sky more than matches these floral displays. There is almost no light pollution in Death Valley, and it's designated internationally as a Dark Sky Park, meaning the heavens come alive when the sun goes down. The blanket of stars over the Mesquite Sand Dunes, in particular, is mesmerizing. Be sure to bring some binoculars to make the most of the experience.
Death Valley is also a dream for drivers. With over 1,000 miles (1,600 kilometers) of roadbed, there is scope for some epic road trips. You can cruise vast scenery, past dunes, salt flats, and through craggy mountain ranges to really get a feel for the scale of the landscape.
Planning a Visit: Death Valley Details
If you're driving from Las Vegas, you need to make your way towards Death Valley Junction – effectively a ghost town with a population of less than ten. From there you'll enter the park from the east, with the journey taking approximately two hours in total. The drive from Los Angeles is a doozy, incorporating a long cruise up scenic Route 395 before entering the park on the western side at Panamount Springs via the CA-190 out of Olancha.