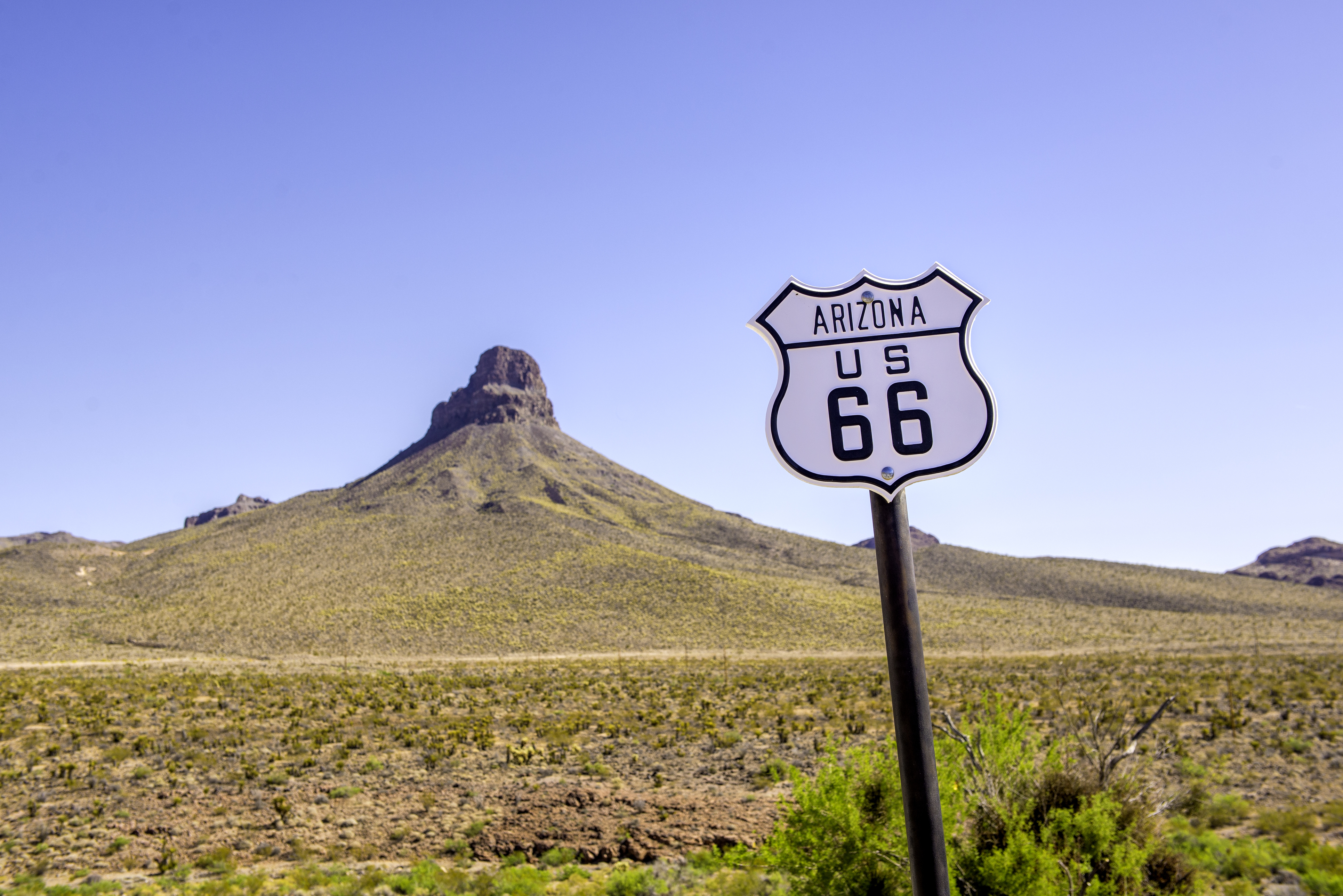 US Route 66: Arizona attractions
Visit the Painted Desert, the Petrified Forest, and More
Of all the states that the famous Route 66 passes through, Arizona contains the longest stretch of original route that is still drivable today. Drivers can cover more than 150 miles (240 kilometers) of historic Route 66, from Ash Fork to Topock, without having to use an alternative road – making it one of the busiest sections of the entire highway. But beyond the driving experience itself, Arizona also has a lot to see and do, so take the time to enjoy some of its many attractions on the way.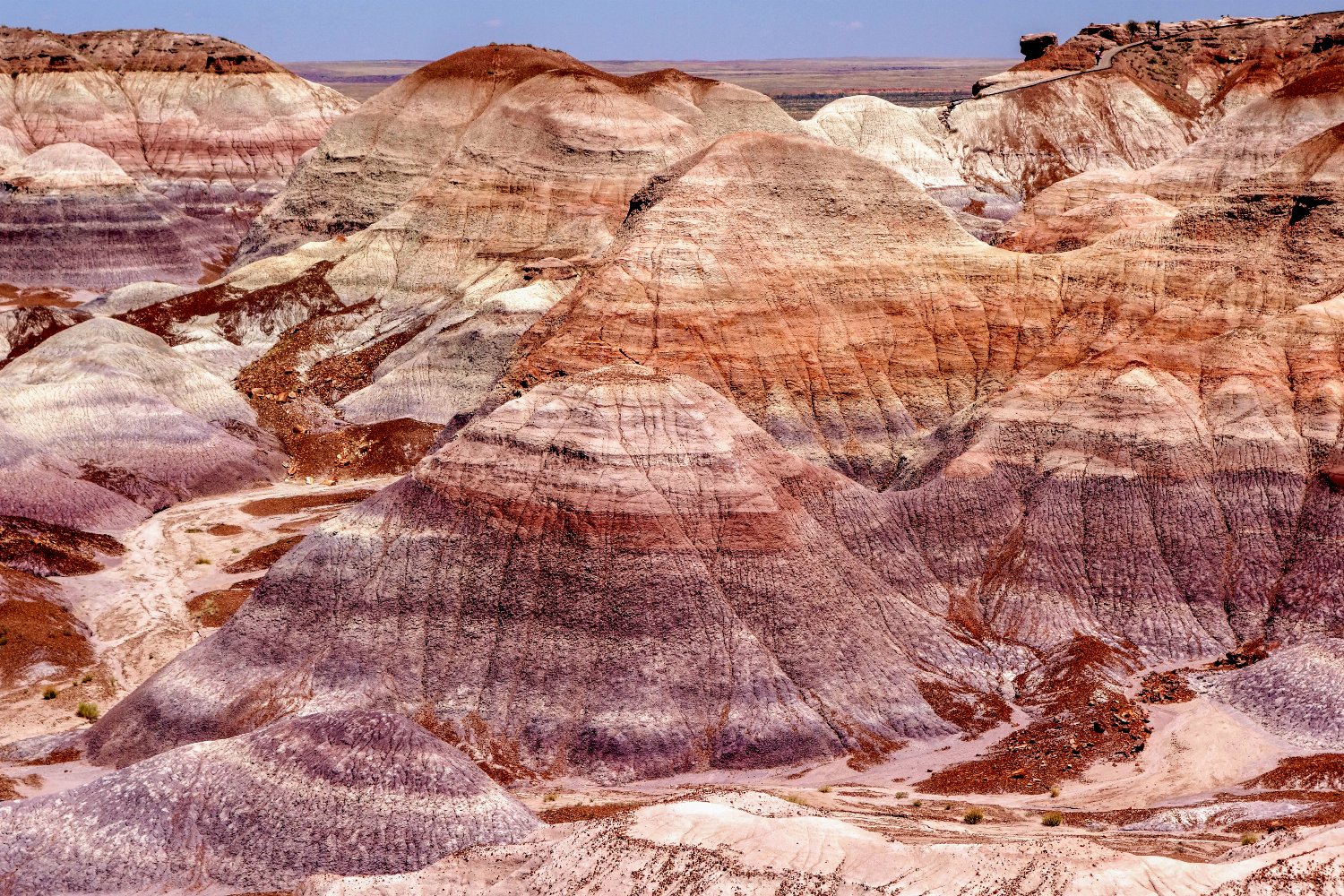 The Painted Desert
As you drive west along US Route 66 through Arizona towards the Grand Canyon, you'll pass through the stunning Painted Desert, home to indigenous peoples for centuries, including the Navajo Nation.
The desert actually takes its name from Spanish colonists, who called it El Desierto Pintado, in tribute to the striking colors that can be seen throughout it, ranging from vibrant reds to shades of lavender. The unique coloring is created by layers of rock, containing deposits of clay and sandstone, which form after millions of years of natural activity, including volcanic eruptions, earthquakes, floods and the baking sun.
Much of the desert is also part of another must-see attraction on your Route 66 road trip – the Petrified Forest National Park.
The Petrified Forest
This stunning area of keen archeological interest is named after the vast quantities of fossilized wood found there. The area abounds with fossils, including those of many fallen trees that lived millions of years ago. Today, the park boasts more than 600 archeological sites, including fascinating rock art created by indigenous peoples.
Route 66 passes directly past the entrance to the Petrified Forest National Park, which is open year-round, and accessible for an entrance fee. You can drive the 28 miles (45 kilometers) from one end of the park to the other in around an hour, with most of the petrified wood found in its southern region. The northern area contains the Painted Desert as well as additional archeological sites of interest, and many walking trails to be explored.
The forest is also preserved in US cultural history, providing the shooting location for the acclaimed 1936 movie The Petrified Forest, starring Humphrey Bogart and Bette Davis.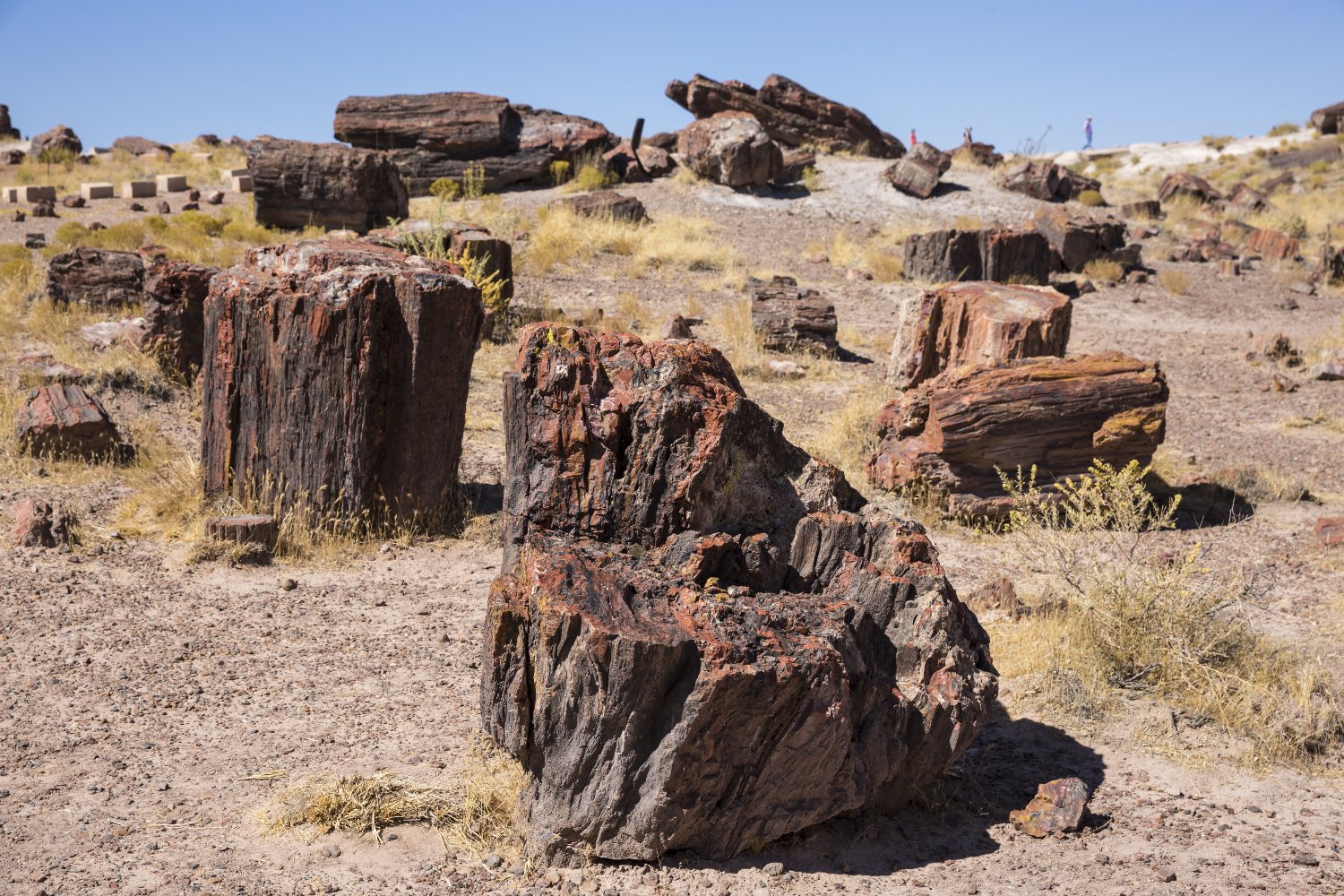 Grand Canyon National Park
While technically not directly on Route 66, the highway passes close enough to Grand Canyon National Park to easily make a small detour to experience this geological marvel. At 277 miles (455 kilometers) long, more than a mile (1.6 kilometers) deep, and 18 miles (29 kilometers) across at its widest point, the Grand Canyon is widely recognized as one of the seven natural wonders of the world.
The popular South Rim of the canyon is closest to US Route 66, and offers many incredible viewing points. It's worth paying the entrance fee per car to enter the park and stop to take in this iconic natural phenomenon.